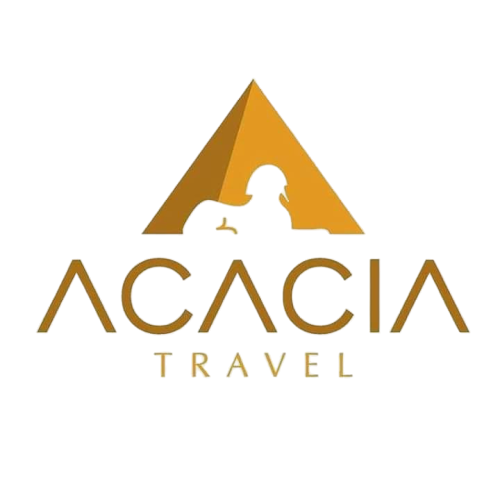 LICENCE NO. 1324 Minstry of Tourism - Egypt
Dear Colleagues,
The team work of Acacia Travel is presenting to you Egypt as a main destination, and other places in The Middle East. Our project is born as a result of a union between 3 persons that have more than twenty five years of experience in the tourism field. Our enthusiasm to explore new places in the globe, and open new possibilities in different places around the world, for this reason this message is being sent to you in person for you might be interested in integrating with a group of people that may satisfy the travel needs of your company and subsequently tour client.
Acacia Travel is a team work that has the entire infrastructure. The main office in Cairo and our representatives are distributed all over the country, in main cities as well as the oasis in the Egyptian deserts. Surely we will be honored to serve your esteemed clients and offer new ideas about new programs you might be interested to see in Egypt for the first time. So, your clients that have been to Egypt before might be interested to repeat this fantastic destination. We really hope we might be able to serve you soon with all efficiency and dedication.
Immediate advantages when dealing with Acacia Travel!
All consults, quotations and reservations that you will implement through Acacia Travel office in Cairo, All our advice or answers will be the outcome of our efforts all around the clock to satisfy your needs. Itineraries especially designed to satisfy your clients. All the information we will provide you will be coming from our photo bank, brochures, video tapes, maps, and up-to-date hotel information with all possible details. You will have a quick notion of all group programming as well as for individuals. Data about different kinds of travels, like adventure, business, incentive and classic tours. The kind of information your guest will be in need of, like transportation, international and domestic flights, hotel fares, entrance tickets of different museums and sightseeing and last but not least different levels of restaurants. The possibility of co-coordinating with your commercial department to prepare for lectures about Egypt and the Middle East generally speaking. Briefly speaking you will find yourself dealing with a tour operator that is well aware of all the requirements of your market, having all the required experience as well as all the needed seriousness. By the end of our given guaranteed services, your client will thank both of our firms.
Acacia Travel's Managing Team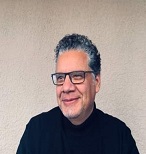 Ahmed Abbas
Vice-Chairman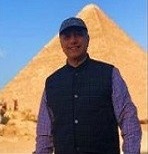 Khaled Mohedin
Chairman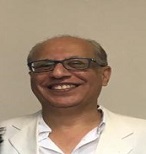 Raed Azzaz
Managing Director